August 18, 2021
Dear Avenues Parents,
In two short weeks the new school year will be upon us. While I hope that you are enjoying these summer weeks with your family, I want to reach out to you with a warm welcome and some brief updates.
Unlike the summer of 2020, this year has allowed the Avenues Shenzhen team a real break. For many, however, the focus of life continued to be at Tanglang, where the summer camp was successfully completed, at which 90 students participated in 23 programs with an average of 2.5 programs per student, and where our admission team continued their vital work. As the summer camp started its final days, on August 2, our school leaders welcomed the new teachers to the month-long Embark in preparation for the year ahead, followed by returning teachers who are moving from the Kindergarten to Primary Division, and finally this week all returning teachers.
One innovative addition to this year's Embark for teachers has been the creation of Embark West, held this month at the site of our future Avenues Silicon Valley campus for new teachers who are still awaiting their visa. In order to create an authentic, live Avenues experience we facilitated their flights to the West Coast, where a team of seasoned Avenues leaders, including the Silicon Valley team, have led these new teachers through the Embark training process. While we would prefer to have these teachers with us in Shenzhen for the start of school on September 1, the good news is that for a majority the visas are in process, and we can begin to anticipate the weeks needed for the final steps of flights and quarantine. In the meantime, division heads Angela Tung, Angela Xu and Matt Scott have made some adjustments to teaching assignments to ensure that we maintain the quality you expect from Avenues with a full complement of teachers and that we will not be using any remote teachers.
As you can imagine, construction and renovation continued apace during the summer. As Avenues has always promised, the health and safety of our students, faculty and staff is of paramount importance to us. To keep our campus community safe and healthy, we will start a daily collection of student health from 14 days before we welcome you all on campus. In addition, the nurse office will also reach out to families and collect health code related information. Please look for further school notice from us soon.
Our A8 building, where we hosted our summer camp programs and faculty Embark, will soon welcome Primary and Secondary Division students. As has been the case for the A18 Kindergarten building, the Avenues Shenzhen campus has made tremendous efforts to address air quality control at every stage from design, construction to operation and maintenance.
The A8 building passed the Shenzhen Indoor Air Quality Test when the construction was completed back at the end of last year. This included the testing for volatile organic compounds (TVOC), formaldehyde, ammonia and other hazardous substances, all of which met the standards. On top of that, as Avenues has more stringent requirements for its campus environment, we invited an accredited testing agency to conduct another test of the building's air quality before the official opening of the building. Our aim is to achieve an "excellent" rating in all indicators within the scope of the test at all times of the school's operation, which is a very ambitious goal. If you would like to learn more about the technical aspects of how we control air quality for the A8 building, please click here for more information.
We will be hosting parent orientation sessions prior to the first day of school. Please make every effort to attend this important event and we can't wait to welcome you on campus.
Secondary Division Parent Orientation: 5:30 p.m., August 19

Kindergarten Parent Orientation (New Families): 5:30 p.m., August 23

Kindergarten Parent Orientation (Re-enrolled Families): 5:30 p.m., August 25

Primary Division Parent Orientation: 5:30 p.m, August 24
I can also tell you that your Avenues Parents Association leaders (General Committee members) were busy bees during the summer months, and you will be hearing from them with a rich program to engage you with the school. Before they can meet you in person, they have prepared a list of activities for fun family time. I encourage you to take some time to read through the catalog below that was thoughtfully prepared by the APA.
Communications
To further clarify on the previous update on school communications, starting this school year, school notifications and broadcasts will be sent to your WeChat only, while school will use WeCom to send out the messages. School announcements, weekly division bulletin, monthly newsletters will be sent to your WeChat, not your email. I recommend that you reach out to our communications team as soon as possible if you have not yet received an invitation to join the school contact list on WeChat or have any questions: communications-sz@avenueschina.cn.
I look forward to meeting each one of you in the week ahead and count on your diverse contributions as we build a strong school community.
Warmly,
Ted Faunce
Head of School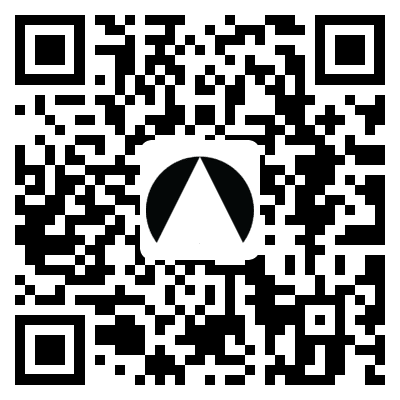 Sent by Avenues Shenzhen:
A18, SoFun Land 133 Tangxing Road, Nanshan District
Shenzhen, Guangdong China 517057